Back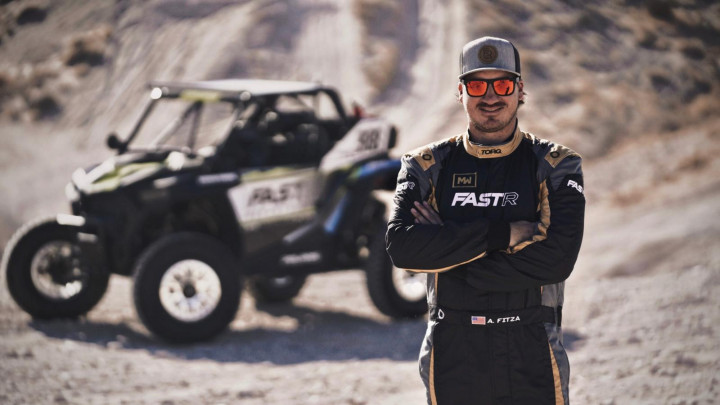 Location: United States
A long-term friend of FastR, Adam Fitza is a name that may not be familiar to some of our European followers, but back home in the US, he's kind of a big deal.
Over there, the off-road racing scene is a huge part of the motorsport industry, and Adam is one of the top names in the game, as a Polaris Works Driver and Lucas Oils Short Course Winner.
Adam is our first US-based Athlete, and we'll be working closely with him on a number of projects in the future. Until we do, you can check out when Baggsy and John from Alcon raced with him at the 2021 Mint 400 right here [LINK]
Driver Bio:
How old are you? 34
Where are you from? Dolores, CO, USA
What are your career highlights? "Lucas oil Short Course – Glen Helen, the driver was injured in practice, asked me to drive for him. I'd never raced a short course before and was very anxious. But we took the green flag and ended up on top of the podium. First Race in this series with a first-place was pretty rewarding.
"Vegas 2 Reno 2020 was a super unique race. 540 miles of desert, and we experienced everything from extreme dust, extreme wind, lightning and thunderstorms, mud, and rocks from start to finish. This is hands down my favourite race to date!"
What are your best results to date? "1st place, Lucas Oil Short Course"
What is your ultimate motorsport goal? "Compete in as many demographics of auto racing as possible. Stepping out of your comfort zone."
Who is your Motorsport Hero? "Growing up with a love for offroad racing the true OGs of the sport were my heroes. Ford Rough Riders Race Team."