Back
Aims Hill
Precision Driver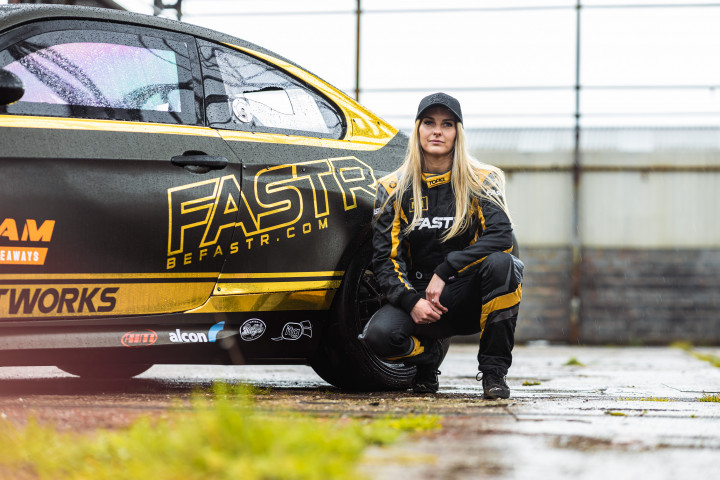 Location: United Kingdom
Long-term fans of FastR will be no stranger to our resident Sideways Supremo, Amy "Aims" Hill, as the Somerset-based drift wizard has been a friend of the team for a few years now.


Aims is something of a big deal in the drift and stunt driving world, having cut her teeth as part of Terry Grant's legendary stunt team, which saw her appear in BBC Top Gear's emotionally charged homage to the King of Stunts, Eddie Kidd himself.


As an integral part of the team, we chose Aims to be Captain of FastR's team at the hugely popular Shred Shed Live events, which sees her teamed up with our very own Jessica Hawkins, Danny McGuire, and Archie Sugar-Harmer.


Driver bio:
Age: "A lady never tells"


Where are you from? "Somerset"


What are your career highlights? "Becoming a FastR athlete has to be up there. I drove and featured on the Eddie Kidd Tribute with Top Gear, as well as being one of the first women to drive in a live show in Saudi Arabia and being part of Terry grant stunts team."


What are your best results to date? "2nd place in Queen of Europe"


What is your ultimate motorsport goal? "To drift in Japan!"


Who is your Motorsport Hero? "Oh gosh, I'd need to think about this one. There's too many!"