Back
Danny McGuire
Precision Driver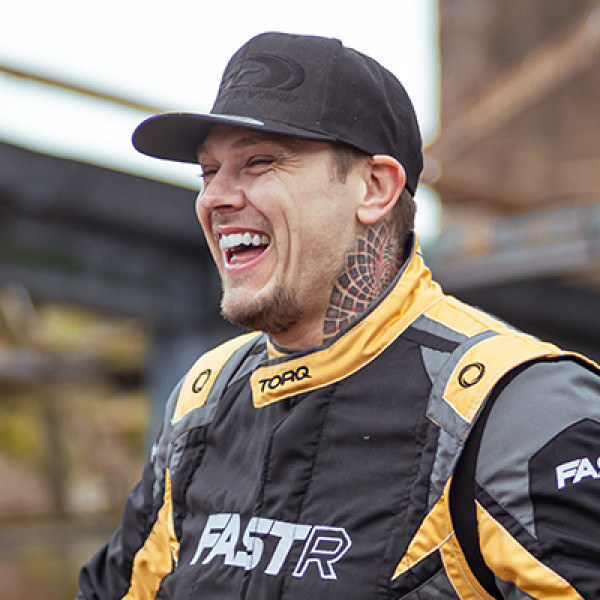 Location: UNITED KINGDOM
Shred Shed Live attendees will recognise Danny as right-hand-man to our Team Captain, Aims Hill, and the friendly Northern giant has proved himself a great addition to the FastR Team.
Danny's GTR engine Nissan S15 is, without a doubt, one of the coolest cars on the British drift scene right now, and the 39-year-old certainly knows how to maximise the twin-turbo beast.
He's proved himself a firm fan favourite at both Shred Shed and competitive drift events, and we're proud to have him on board as one of our Athletes and Brand Ambassadors.
Driver bio:
How old are you? 39
Where are you from? "Rochdale, but now living in Preston"
What are your career highlights? "The top has to be seeing the first pictures of the S15 wrapped in the FastR branding, and receiving my race suit. ❤️ . No bullsh*t there either, it was a very proud moment!"
What are your best results to date? "Placing 3rd in the Pro 2 Grid at Round 1 of the 2021 BDC, then on the following day placing 4th in Pro, with one of the largest grids of over 100 drivers."
What is your ultimate motorsport goal? "Representing FastR on a European/world stage, and being able to take the wife and kids, to show them 'you know what? Dad can actually do this'."
Who is your Motorsport hero? "Strange one this, as I really admire Guy Martin. The bloke's an absolute legend, but, most importantly, a down-to-earth, humble man, who just loves speed and a cuppa! But also JAMES 'THE MACHINE' DEAN."