Back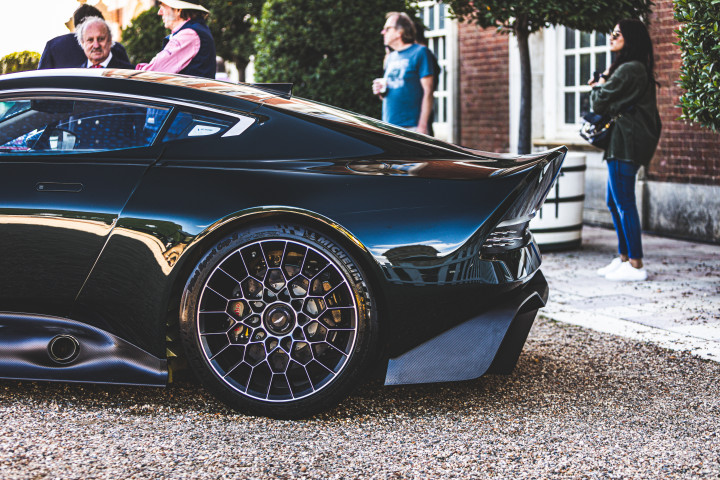 FEATURE
A handsome brute you'll never own: The Aston Martin Victor
Published Wed, May 26, 2021 9:00 AM
We know it's a one-off and that us mere mortals will never be able to own one, but just look at it.


Based on the ultimate Aston Martins (plural), the Victor is a technical tour de force that shows what modern manufacturers can do when they're allowed to throw out the rule book.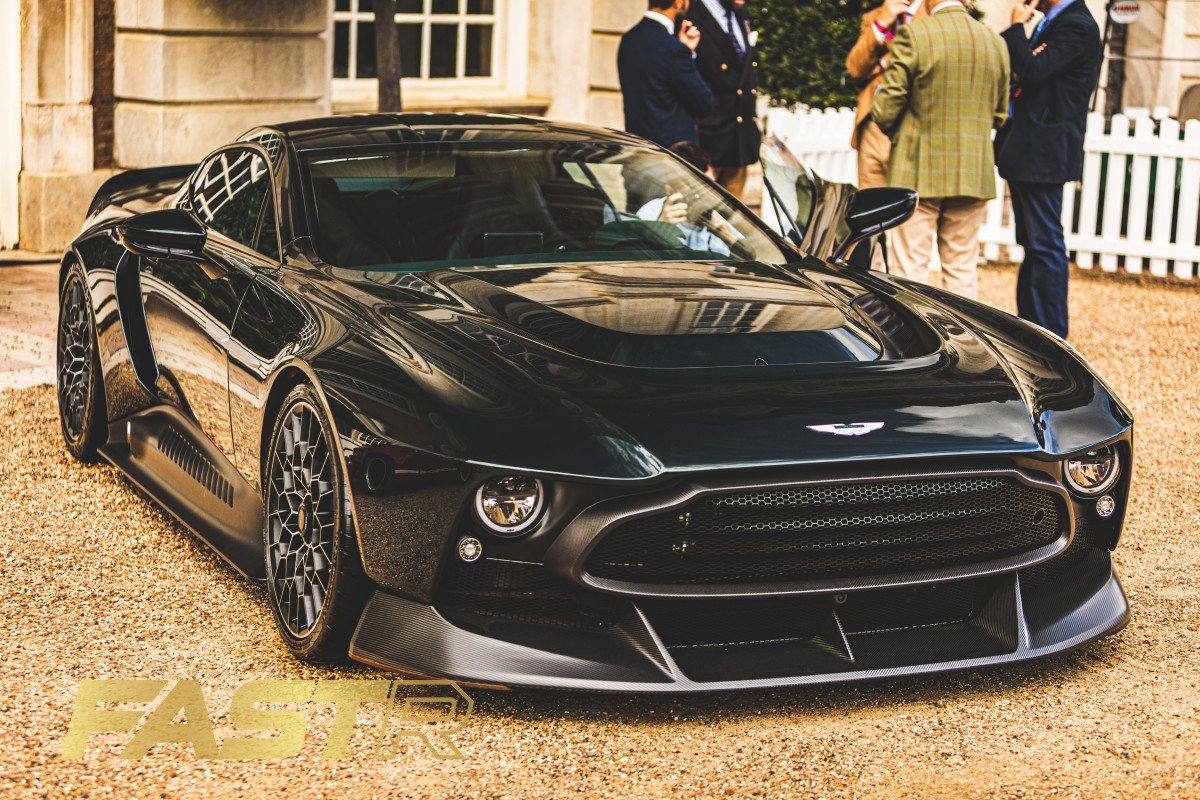 This piece of automotive pornography is the Aston Martin Victor. Built to the ultimate standard, it brings parts of a few legendary Astons together to create a one-off machine, that has left us quite literally speechless. I mean, look at it.


Under the skin, it's actually a One-77. Many of you will remember that in 2009, Aston Martin created 77 of the iconic machines, each with a base price of £1.1 million, and all being completely customisable by their owners. Well, last year, one of their own One-77s donated its carbon fibre monocoque and engine. But the 750bhp V12 wasn't enough for the madmen behind this. So off to Cosworth it went, and when it came back, it had 836bhp and 606 lb/ft of torque. From a normally aspirated V12! And, to top it off, you won't find any fancy flappy paddles when you look in the cockpit-just an (admittedly uprated) 6-speed manual! Absolute insanity.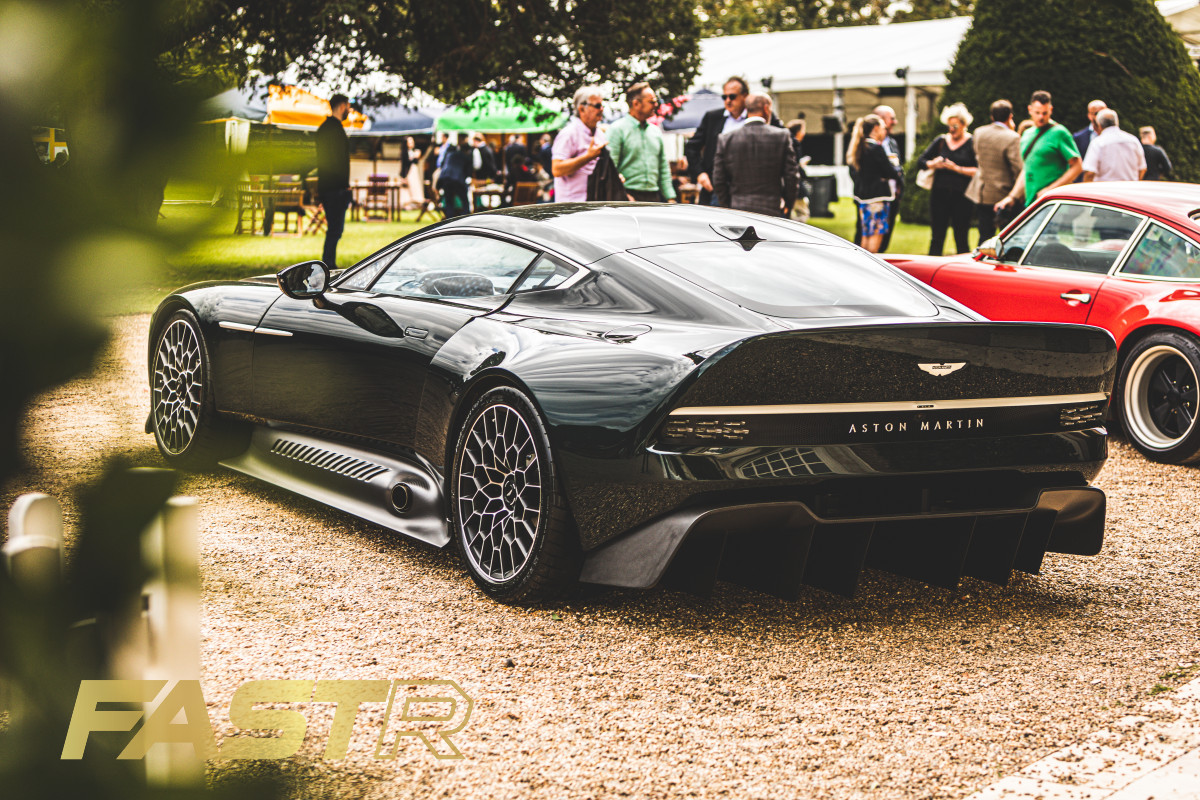 WHAT?
You want to buy one? Well, you can't. Sorry to disappoint. This is a complete one-off, built purely as an engineering showpiece. It all works perfectly, as you'd expect, and has been described as "a bit of a handful". We want a go…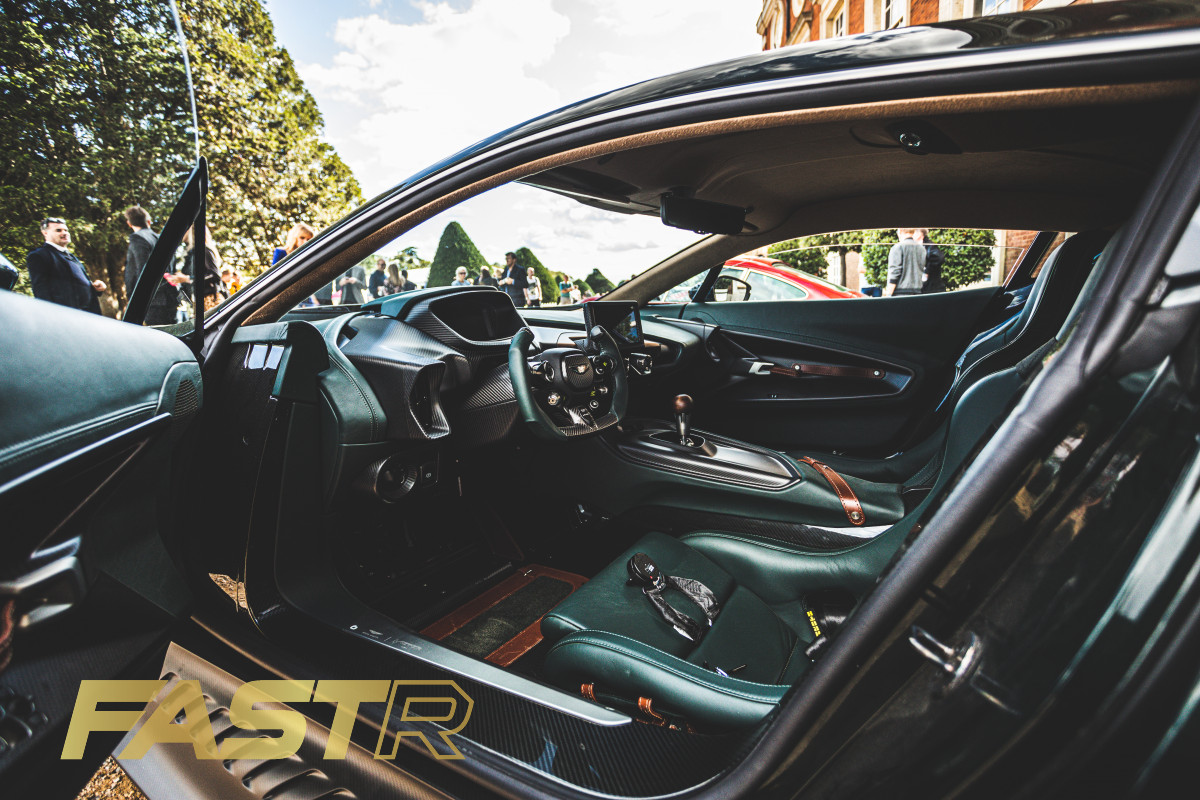 HOW?
Thankfully, the engineers didn't take a leaf out of their predecessor's books and decided against 1960s technology when it came to brakes. This thing runs inboard pushrod dampers, "borrowed" from its ludicrous race-bred cousin, the Vulcan, along with generously proportioned Brembo carbon ceramics and center-lock wheels.


The bodywork is, as you'd expect, carbon fibre, and isn't just there to look pretty. In fact, it's a marvel of design, that actually produces more downforce at 100mph than the company's current crop of thoroughbred GT4 race cars.


WHERE?
We were lucky enough to get up close and personal with the Victor at The Hampton Court Concours of Elegance, basking in the late summer sun amongst its priceless peers.


If you've never had the opportunity to visit, it's a must-see event. Hosted by HRH Prince Michael of Kent, it brings together more than 300 of the world's rarest and most valuable cars, and if you've got petrol running through your veins as we have, will leave you weak at the knees.
SPECS
Manufacturer: Aston Martin
Model: Victor
Powertrain: Front-mounted 7312cc V12, Petrol, 6-speed manual gearbox, rear-wheel drive
Construction: Carbon fibre body
Weight: 1,497kg
Power: 836bhp, 601 lb/ft torque
Top Speed: 200mph+
0-60mph: Sub 3.0 seconds (estimated)
Exclusivity: That will be just one