Back
Ben Newman
Motorsport Engineer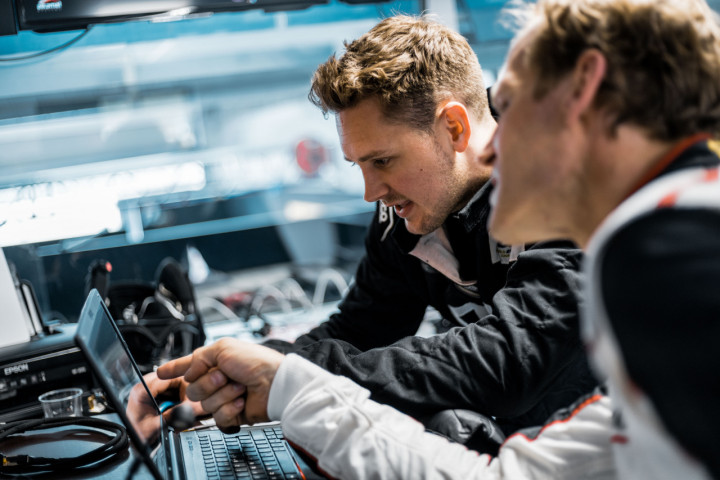 What does your job involve? As a Motorsport Engineer in the modern World of professional motorsport, my roles are varied and can change from Customer to Customer or even project to project. Some examples are; developing the car's mechanical setup, optimising the race strategy, calibrating electronics systems, running live telemetry systems, fault finding from logged data and developing drivers from logged data.

What's the most rewarding thing about your job? Motorsport is one of the most competitive industries in the World that combines both man & machine - to succeed in this industry requires you to be on the top of your game and always improving whilst everyone else within your team also has to excel in their roles at the same time, so when you do succeed as a team you know that you've been part of something really special.

When did you decide you wanted a career in motorsport and why? From a young age I was introduced to motorsport by my Father, both by watching it on TV and also with him taking me to Events such as the infamous Goodwood Revival or Festival of Speed. The sheer excitement of the speed and the sensory overload of the sounds, smells and vibrations got me addicted for more and led me to pursue a career in which allowed me to be involved with the sport.

What subjects and courses did you take? I left school at age 16 after a fairly decent haul of GCSE's in various subjects. I studied for a BTEC National Diploma in Motorsport Engineering at College (Thames Gateway College) and this allowed me to go on and study for a degree. I studied at the University of Hertfordshire for a Batchelor of Engineering Degree Classification in "Automotive Engineering with Motorsport". I think the Formula Student competition at University is very important to become involved with for any aspiring motorsport engineers that don't have a lot of experience within motorsport prior to starting at University.

What has been the biggest challenge of your career? Probably the personal sacrifices with your social life that are necessary to be involved in the industry - you have to say no to some important events such as weddings or birthday parties if they clash with racing commitments.

Who is your inspiration and why? I find inspiration in various people from all walks of life - whether it's someone that's (fairly) got to the top of the game within their respected field or someone who has overcome adversity to succeed - I was at Oulton Park when Billy Monger came back after his horror crash and finished on the podium in his first weekend back, that was a pretty life affirming moment!