Back
James Allinson
Head of Customer Race Engineering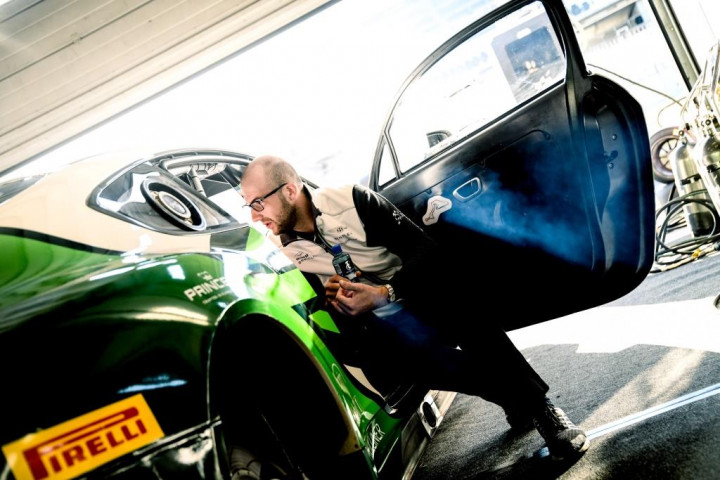 What does your job involve? My role at M-Sport is to look after the our Bentley GT3 customers, which involves office based work such as; writing documentation providing technical information about the Bentley Continental GT3, providing technical support to customers from the office, investigating and solving problems that we have had with the car, organising rebuilds and repairs of components that customers return to M-Sport, organising the build and delivery of new Bentley GT3 cars. To event work, where I will go to events all over the world to support our customers in there various race championships and test days.

What's the most rewarding thing about your job? Having happy and successful customers, winning races or championships with any of our Bentley customer teams or the Bentley Team M-Sport race team. Motorsport is 98% stress, hard work, disappointment and 2% happiness, elation, euphoria. That 2% makes it all worthwhile.

When did you decide you wanted a career in motorsport and why? My family and I have always been involved in motorsport whether it was on two wheels or four, but it had always been a hobby. What really made me think it could go from being a hobby to a job was my year 10 work experience week, which I completed at M-Sport funnily enough! At the end of it I spoke with the guys at M-Sport about doing a technician apprenticeship, but they recommended I go away and do a motorsport degree or college course if I could. That was the turning point for me that made me pursue a career in Motorsport.

What subjects and courses did you take? In sixth form I didn't take any subjects that were engineering related such as Maths, Physics, Design and technology, which is something that I should have done. This meant that when I wanted to study a Motorsports Engineering degree, I struggled to find a course I would be accepted on with A-levels in PE, Geography and Geology... Which is why I took a foundation entry degree to allow me to then move on to a Beng Motorsports Engineering course.

University

University of central Lancashire
Foundation Entry Degree Motorsports Engineering (1 year Course)
Beng Motorsports Engineering (4 year Sandwich degree, with a placement year)

What has been the biggest challenge of your career? There have been a few but the first one that comes to mind is; in my first 6 months at M-Sport I had been working as a technician building Bentley GT3 cars and attending race events, then I was asked if I could go to support a customer at their first event with their Bentley GT3. I was then given a laptop with all the various software installed on and sent to support the customer, with a rough bit of knowledge on how the car systems and software worked. That was definitely a sink or swim moment. Luckily I swam!

Who was your inspiration and why? I think my Family due to always having had an involvement in motorsport, watching motorsport events on TV and going to watch events like F1 at Silverstone, Moto GP at Donington that is what inspired me to go into a career in Motorsport. But I would say in my job now, the people I work with motivate me. As we all work as a team and are driven towards the same common goals such as producing the best car we can and winning races. That is what motivates me on a day-to-day basis.