Back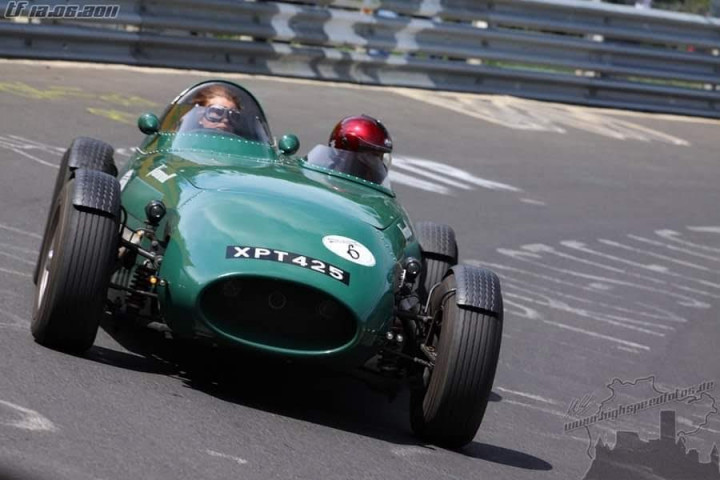 What does your job involve? We have a collection of rare classic cars which are hired out for film and promotional use. I have sole responsibility for sourcing new cars for the collection, and for the financial side of the business. I share responsibility with my partner for the maintenance of the cars, and finding parts for the rarities we have - not always easy. I am also responsible for the logistics of the hire events and sometimes drive the vehicles to the location.

What's the most rewarding thing about your job? Driving the cars to locations is probably the most rewarding part - not surprisingly! But also the satisfaction of maintaining vehicles to ensure they are around for the next generation to admire. Have to admit we are purists here at JHW - we only modify when absolutely necessary to make a car usable, and then in ways that ensure they can be returned to original without too much trouble if at all possible.

When did you decide you wanted a career in motorsport and why? Cars have been my passion since childhood - my Dad and older brother into Jaguars particularly. So really it was always on the cards and I was fortunate enough that my life choices enabled me to indulge in the passion.

What subjects and courses did you take? I have never done anything to do with motorsport educationally. My background was in PR, so guess that helps with the business.

What has been the biggest challenge of your career? So far the biggest challenge was probably planning, overseeing and financing the building of our current premises - over 10,000 sq. ft of purpose built garaging - insulated, dehumidified and secure. Together with another 4000 sq. ft of workshop to keep the cars in tip top condition. Installed in this building is an old MOT 4 post ramp and a 2 post lift too. It means we have the capability of undertaking almost any work that is needed.

Who is your inspiration and why? Apart from my family, I think my greatest inspiration are the ladies who raced regularly around Brooklands banked circuit in the 20's and 30's. They showed that motorsport wasn't a men only area, something that seems to have been lost rather in more recent years.