Back
Mark Hooton
Marketing Manager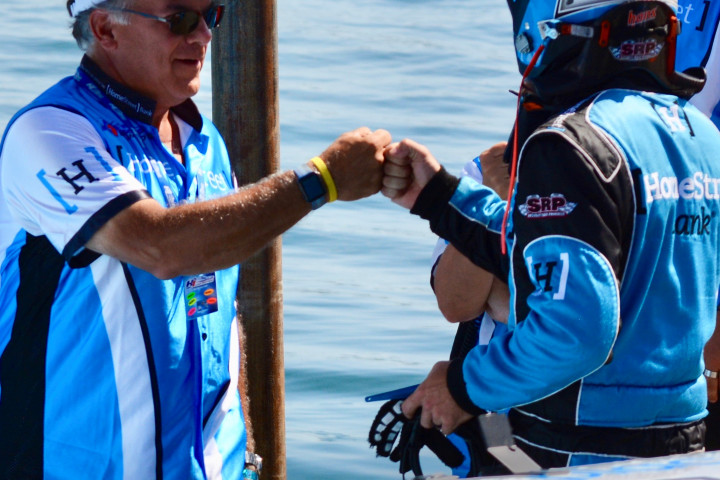 What does your job involve?
The Marketing Manager's role involves interfaces with the team and sanctioning body sponsors, media, including "traditional" and social media, fans and race sites. It includes the creation and maintenance of the image of the team with the positive aspects of the sponsor, team and the sport always in the forefront. It also requires the protection of the sponsor's image and the delivery of the marketing message that they want to promote. Whether it's selling a consumer product or promoting a business, the sponsor's message needs to be clearly communicated and change with the time, trends and business needs.
What's the most rewarding thing about your job?
Other than being associated with a great group of teammates and associates, the most rewarding thing is the immediate feedback. You go into a season or a race with a defined plan. You know immediately if that plan is working or needs to be adjusted. You work with the sponsors and team to craft the message based on what is happening "now" and create the interactions that work best in fluid situations.
When did you decide you wanted a career in motorsport and why?
I grew up in a motorsports-influenced automotive family. I was always surrounded by mechanical things and vehicles that were being worked on. Seeing the Unlimited Hydroplanes, Indianapolis 500 cars, the Can Am racing series and especially the Chaparral Cars from Midland, Texas were huge influences. I was intrigued by not only the sights and sounds, but by innovation and how the products were promoted. When I was able to get more involved around the sport of Unlimited hydroplane racing, it gave me an outlet.
What subjects and courses did you take?
I have a Masters Degree in Business Administration but also focused on language arts and communications. The Marketing aspects were learned outside of formal education.
What has been the biggest challenge of your career?
Anything that involves finding funding for motorsports; turning the marketing partner's needs into a budget for the message.
Who was your inspiration and why?
I don't find inspiration from the normal "sports heroes" or a lot of public figures. John Love, the VP at Jackson Marketing Motorsports Events showed me how to handle any situation in a professional manner, Jim Hall, who innovated radical sports cars that still impact racing today, anyone who can figuratively "take a lump of clay and turn it into a beautiful piece of art" and people who give other people the opportunity to stretch and grow.