Back
Richard Clews
General Manager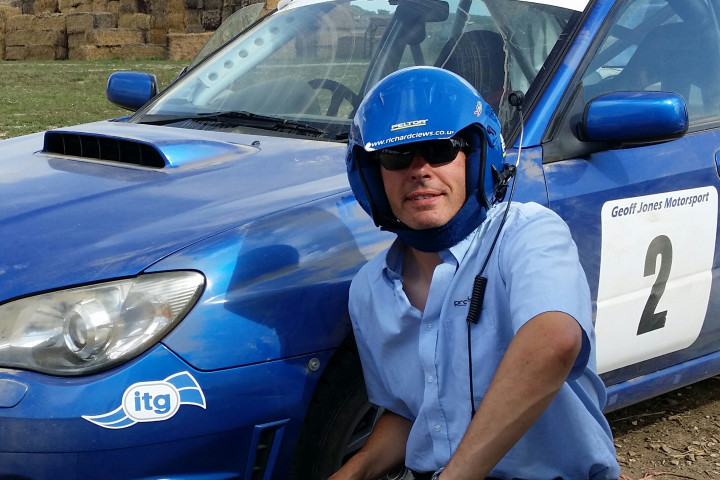 What does your job involve? Most of my time is spent working with my long term sponsor ITG air filters - I act as a consultant growing their worldwide customer base, managing key relationships and working on a long term business improvement plan. Away from this I am a tier one supplier to Goodwood, for a rally passenger ride operation they run for their high net worth clients, a driver coach concentrating on limit handling and high speed skills, running courses for anyone from Jaguar cars to the private individual.

What's the most rewarding thing about your job? I think the best bit about any job is knowing you've done it well! I take pride in whatever I choose to do so enjoy my work whatever I'm doing.

When did you decide you wanted a career in motorsport and why? Without family wealth, I quickly realised as a salesman if I could work in a car dealership (obviously being rally mad I chose a Subaru one), I'd get a company car and could spend my earnings on a rally car! After all 'you can sleep in your car but you can't race your house', right?! After some motorsport success (and accidents), I was able to start to look at other people's driving and find a way of improving them. The continual battle for sponsorship never goes away, and in fighting for this you become very business savvy! Hence my mixed roll in the motorsport industry now.

What subjects and courses did you take? Nothing I did at School has any resemblance to anything I have done since the day I left! I'm a student of the university of life learning everything worth knowing from those around me I've looked up to.

What has been the biggest challenge of your career? Leaving the Car trade and the comfort of a PAYE job to pursue a career in motorsport, driver development and joining the circus of people that flit from one job to another rolling out manufacturer vehicle training programmes and launches around the country.

Who is your inspiration and why? In rallying there are a few, but Sebastian Loeb as he rose to the top very quickly and was consistently brilliant for 10 years. Richard burns for his grit and determination to get to become the worlds no one. In business, well, its a guy I worked for and am still friends with - someone who can just do everything he does well no matter what.